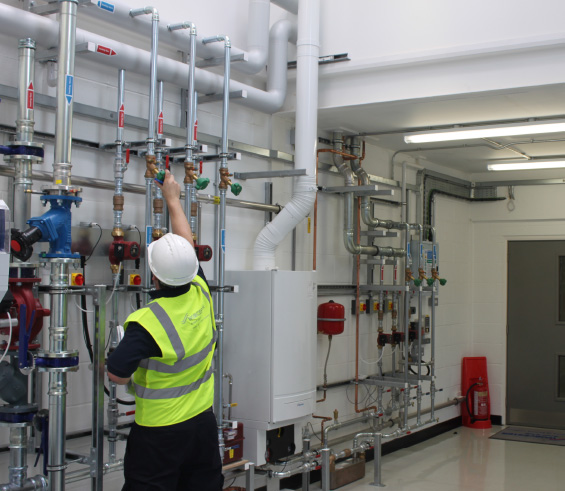 Fitting the best new boiler and central heating system in your business premises is important not only for the comfort of management and staff - but the reliability and cost-effectiveness of your chosen system can also impact your bottom line, operational efficiency and environmental responsibility. It's therefore crucial you get the right advice when considering any new boiler installation or refurbishment.
Climate Solutions have worked in numerous commercial settings to install new boilers and central heating systems, giving each client expert advice so they can make the right buying decision to reflect their circumstances and requirements.
Our professionally trained heating engineers have worked on commercial heating projects in the following locations:
From the first moment you contact our efficient and approachable customer services team for a quote, to the initial onsite meeting you have with our specialist commercial heating engineer, you'll be impressed by our experience, skill levels and attention to detail.
Our uniformed, polite and knowledgeable boiler installation staff will listen to what you need, combine this with their own specialist advice and offer you a fixed price quote and agreed completion date for your work. Our engineers will then turn up on time every day and efficiently complete your project on budget.
For a fixed priced quotation on our commercial boiler installation services, phone now on 01753 833144 or complete the contact form on this page.
Looking for expert commercial heating engineers?
Our friendly and experienced staff will always be happy to help.
Only use a GAS SAFE REGISTERED ENGINEER to FIT, FIX and SERVICE your gas appliances. Click here for more info.